International Poetry Festival Macedonia 18-22 October 2018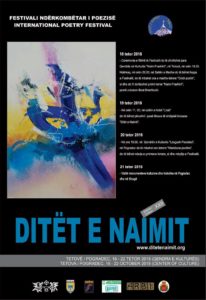 The International Poetry Festival – Ditët e Naimit was held in Tetovo, Macedonia and in Pogradec, Albania from the 18 to the 22 of October 2018.
Invited poets:
Beat BRECHBUHL (SWITZERLAND), Gerry van der LINDEN (NETHERLANDS), Gloria SOFIA (PORTUGAL), Elizabeth GRECH (MALTA), Gema BOCARDO (SPAIN), Rokiah HASHIM (MALAYSIA), Silke BLUMBACH (GERMANY), Giuseppe NAPOLITANO (ITALY), Moan SHALABA (ISRAEL/PALESTINE), Jon HØYER (DENMARK), Kristian GUTTESEN (ICELAND), Marisol BOHORUEZ (COLUMBIA), Natalia TREVINO (USA), Noah AVALA (PORTO RICO), Eliza KARCZEWSKA (POLAND), Lucilla TRAPAZO (SWITZERLAND), Pierfranko BRUNO (ITALY), Primož REPAR (SLOVENIA), Elena APRENXHOVA (MACEDONIA), Erina ÇOKU (ALBANIA), Arjan Kallço (ALBANIA), Ylli ÇELA (ALBANIA), Brahim AVDYLI (KOSOVO), Ndue UKAJ (KOSOVO) dhe Bardhyl ZAIMI (MACEDONIA)
Public readings:
Thursday 18 October
20:00 – Cultural Centre Naim Frashëri in Tetovo
Saturday 20 October
20:00 – Cultural Centre Lasgush Poradeci, Pogradec (Albania)
My participation has been made possible thanks to the mobility fund granted by the Roberto Cimetta Fund in the framework of its partnership with the V18 Foundation Malta.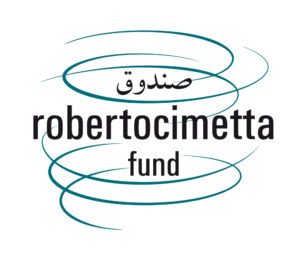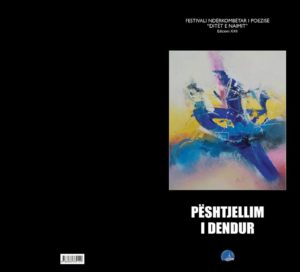 Anthology of the Festival including the works of all participating poets in Albanian language
Media coverage:
THE CURTAIN FALLS FOR THE 22ND EDITION OF THE INTERNATIONAL POETRY FESTIVAL "DITËT E NAIMIT"
https://www.botasot.info/kultura/978327/c-eshte-nje-festival-nderkombetar-poezie/?fbclid=IwAR1-gc4vMugF9pVNYZAGRxy9R7BMejXeQ9pbBMh3pO7EZ7aNp3W3yZuphNk
http://www.almadar.co.il/news-15,N-79930.html?fbclid=IwAR0tCMD8WLyR9TpOnWoBV8C0EkKThsX63JoBxKojzNSxGRx–XTYddr8Jdo
Thanks to my friend and brilliant poet Marisol Bohorquez Godoy for these videos !