Leħen il-Malti 38
Publication of my poem "Xemx u qamar" in the Maltese Literature annual journal Leħen il-Malti 38 launched during the Malta National Book Festival 2019 on the 9 of November 2019.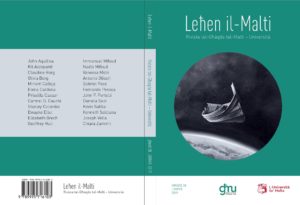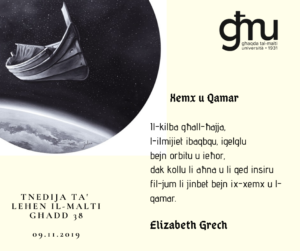 Xemx u qamar
Ersaqtlek, ejja ħdejja
nikkontemplaw il-galassji
li jinfetħu bejn ġismi u ġismek
meta jitħalltu f'alkemija astrali,
meta jinnamraw mal-infinit.
Il-kilba għall-ħajja,
l-ilmijiet ibaqbu,
dak kollu li aħna u li qed insiru
fil-jum
imdendel bejn ix-xemx u l-qamar.