Poems translated to Albanian by Arjan Kallço
Translation from Italian to Albanian by the poet Arjan Kallço (2018).
Poems in Italian translated from my version in Maltese by Kevin Saliba.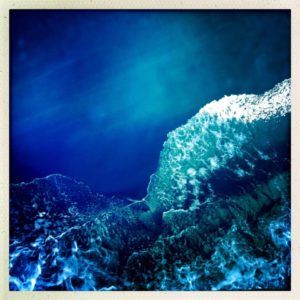 Deti
I lag tek ty gishtat e këmbëve,
ndërsa ti
m'i pastron mendimet,
edhe gjakun ma pastron.
Brenda teje mbështillem,
por unë flatrat
në shpinë
i nxjerr.
Mare
Immergo le dita dei piedi
in te,
e tu
mi sciacqui i pensieri,
mi risciacqui il sangue.
Mi avvolgo in te
e faccio nascere
ali
sulla schiena.
Pasqyra
I hodha sytë
nga pasqyra
dhe
në vend të imazhit tim
të pashë
Ty,
që buzëqeshje.
E ktheva kokën
dhe
vështrova
një flutur
ulur
mbi shpatullat
e mia,
e palëvizur.
Specchio
Guardai
allo
specchio
e
invece
di
me
vidi
te,
sorridevi.
Girai
la testa
e
vidi
una
farfalla
posata
ferma
sulle
mie
spalle.