Impressions, Dream City 2012
5 October 2012
A cultural journey in the old medina of the city of Tunis. These pictures were taken during a few artistic stops interspersed with beautiful encounters on the different Dream City paths. Contemporary art initiative supported by the Art Rue Association. Hispstamatic Photos by Elizabeth Grech for Babelmed.
The different arrows on the walls and on the floor of the medina indicated the colour assigned to each artistic path.
Khira et Rochdi by Malek Sebai
(Old National Library, Souk el Attarine)
Khira and Rochdi, one at the end of her career and the other quite young, play this game negotiated between contemporary and folk dance with all their variants. Their bodies tell love in all its forms, male / female relations, intergenerational relations passing by all emotions (anger, sadness, joy, peace, delirium, passion). We got carried away by the whirlwind of music, light, song and dance still echoing in us even many days after. An emotional journey.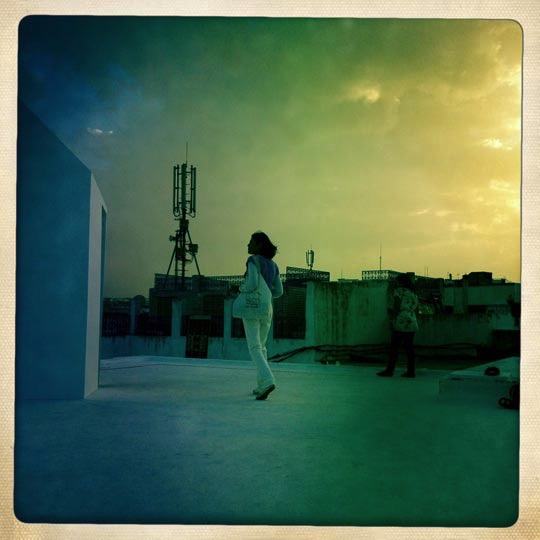 Le Ciel est par-dessus le toit by Collectif Wanda
(On the Roof of the Souk Chaouachia, Impasse el Oukela)
Three little white rooms, a mattress on the floor, a white curtain flying in the wind and a large window in each one of them; an invitation to lie down to watch the sky on the roof of Tunis, far from the bustle of the souks. A magical moment, especially at sunset.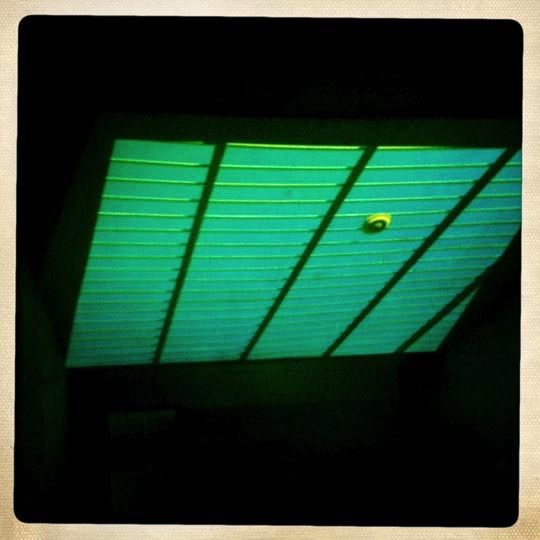 Counfa by Héla Ammar
(Parking at the Kasbah Square)
A guided tour by Hela Ammar plunged us into the stifling Tunisian prisons that she explores through audio-visual means. The pictures say it all about the living conditions of the male detainees on the one hand and female detainees on the other.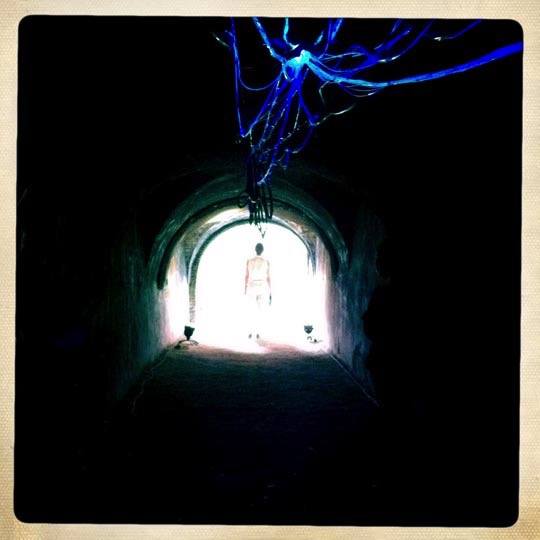 Opérator by Alia Sellami
(Sabat El Dhlem Street)
Accompanied by Alia herself and a multitude of voices and sounds, this was another dreamlike trip. The artist was inspired by the various modes of communication deployed in recorded conversations held by telephone operators at a call centre.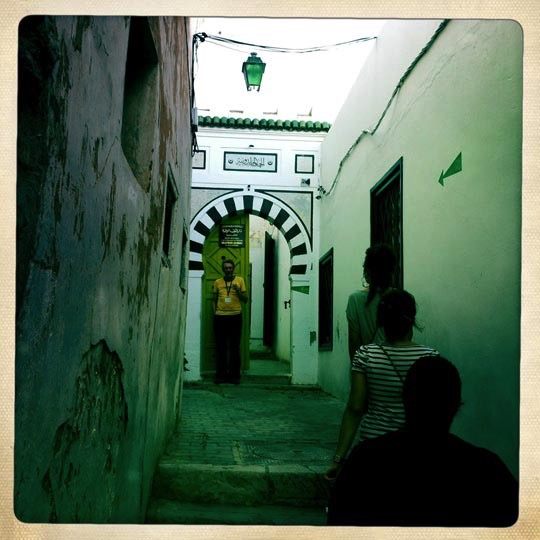 Anti-Livre by Mustapha Benfodil
(El Khaldounia, Impasse Souk el Attarine)
With black books nailed to a board behind him, Mustapha Benfodil sat in front of a bunch of books, some in Arabic, others in French. He took one book after another at random and every time he read an excerpt. Together with the library of the University of Aix-Marseille, Mustafa Benfodil led a workshop in the framework of Marseille-Provence European Cultural Capital 2013. The Library opened her doors to the artist/writer/journalist and Anti-book was out of his reflection on book pulping.
Parti Facelook/ Parti Facelike de Mouna Jmal & Wadi Mhiri
(ATAS School, 6 Ali Azzouz Street)
A pink-lighted room with a photo booth for ladies and a blue one for gentlemen, we were invited to choose a silhouette among the many ones representing the different ways of being Tunisian…and take a photo placing our face in the chosen silhouette. An amusing way of voting.
http://www.babelmed.net/arte-e-spettacolo/81-tunisia/13144-dream-city-2012-empreintes.html